Think Sculpture™
Makers of Public & Fine Art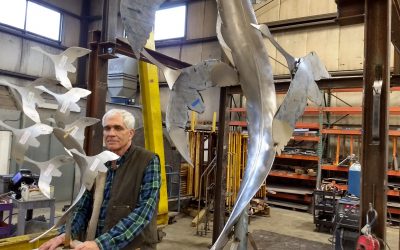 Our good friend and client Grainger McKoy came to us with another project a few months ago. It is a 12' cast stainless steel feather with a series of 7 swan silhouettes cut out of stainless-steel sheet and attached to the feather up to a height of 20'. As with...
We establish the standards
that others follow.