In 2002 A.R.T. completed the monumental bronze memorial for Dr. Seuss in Springfield, Massachusetts. It consists of 30 bronze castings depicting some of Dr. Seuss's most memorable characters including The Cat in the Hat, Horton the Elephant, The Grinch, The Lorax and Yertle the Turtle.
The sculptures were designed by Ted Geisel's step-daughter, Lark Grey Dimond-Cates. Dimond-Cates was 13 when her mother, Audrey, married Ted Geisel in California. Geisel never had any offspring of his own, so Lark was the closest he would have to a child.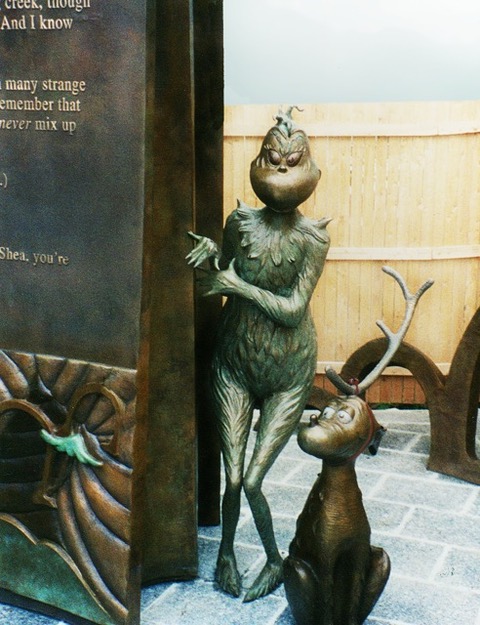 Theodor Seuss Geisel, known to the world as Dr. Seuss was born on 2nd of March 1904 in Howard Street, Springfield, Massachusetts. He is widely recognized for his contribution as a writer, poet and cartoonist. He wrote 46 books for children mainly based on imaginative characters and rhymes.
One of the prominent features of the memorial is the life-size bronze casting of The Grinch and his dog Max. The Grinch is a bitter, grouchy, cave-dwelling creature who hates Christmas. He resides on the snowy Mount Crumpit, a steep high mountain just north of the town of Whoville, home of the merry and warm-hearted Whos. His heart has been "two sizes too small". His only companion is his unloved, but loyal dog, Max. From his cave, the Grinch can hear the noisy Christmas festivities that take place in Whoville. Continuously annoyed, he devises a wicked scheme to steal their presents, trees, and food for their Christmas feast. He crudely disguises himself as Santa Claus, and Max as a reindeer, whom he forces to drag a sleigh down the mountain towards Whoville, where the Grinch slides down the chimney of one house and steals all of the Whos' Christmas presents, the Christmas tree, and the log for their fire. He is briefly interrupted in his burglary by a little who girl named Cindy Lou, but he concocts a crafty lie to effect his escape from her home. After stealing from one house, he does the same thing to all the other houses in the village of Whoville.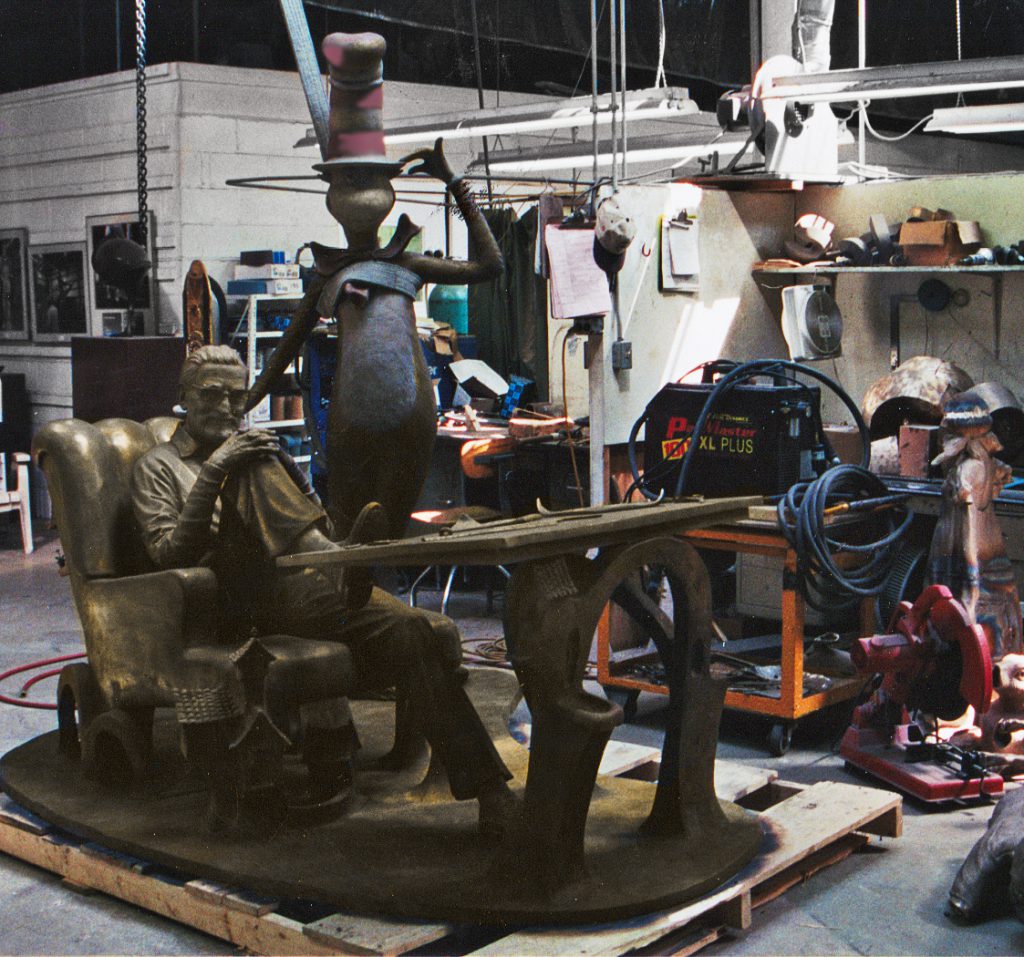 In 1966, the story was adapted into an animated television featurette of the same name, which was directed by Chuck Jones and included the song "You're a Mean One, Mr. Grinch". A 2000 live-action feature musical comedy film based on the story, directed by Ron Howard and starring Jim Carrey as the Grinch, was a major success of audience and box office.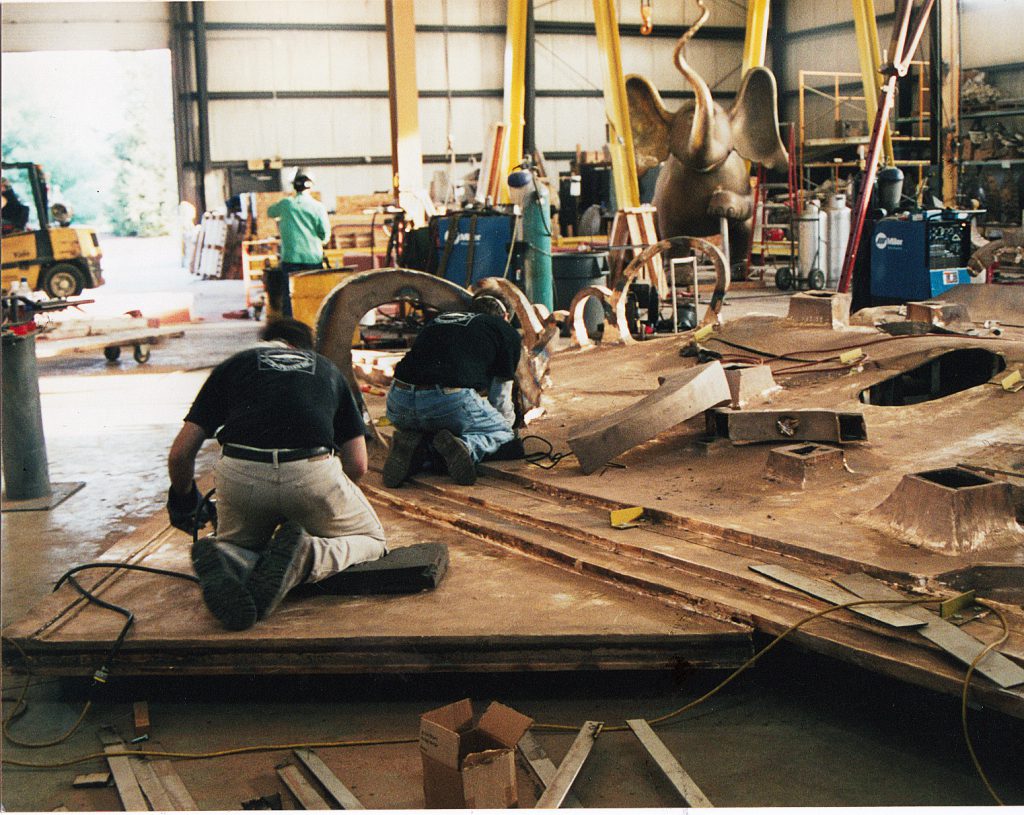 The Grinch has become an anti-icon of Christmas and the winter holidays, as a symbol of those who despise the holiday, much in the same nature as the earlier character of Ebenezer Scrooge. Over the years, the Grinch has appeared on various forms of memorabilia such as Christmas ornaments, plush dolls, and various clothing items. The grumpy, anti-holiday spirit of the character has led to the term "Grinch" coming to refer to a person opposed to Christmas time celebrations